Calibration
in our own calibration laboratory from -196°C up to +1200°C, with fully traceable reference temperature sensors and instrumentation.
Pressure or leaktests
both externally as internally with fluids or gasses up to 6000bar
PMI
Positive Material Identification, on tube/pipe, flanges, barstock and welds with test report
PAMI
Positive Alloy Material Identification, on tube/pipe, flanges, barstock and welds with test report
Hardness test
on barstock, tubes, pipes and welds
NDT
Non Destructive Testing, like Dye Penetrant or Visual Testing
Engineering
with 60 years of experience in the fabrication of temperature sensors and solving your temperature measurement issues
Welding
certified according to ASME or EN3834
Radiographic tests
(X-ray) of welds, bores and thermocouples
DT
Destructive Testing, bend, break or tear testing
Calibration
according to ISO17025 (RvA, BELAC or UKAS)
About Thermo-Electra
Established in 1962 Thermo-Electra is an independent Dutch manufacturing company specialized in designing and building thermocouple and Pt100 temperature sensors for all industries, including food and beverage, chemicals, pharmaceuticals, glass, oil and gas, power boiler, R&D, and paper milling applications. We offer custom designs to suit your exact needs. These sensors are made to Thermo-Electra exacting quality standards Dekra certified to ISO 9001:2015. Our welding work is EN3834 Part 2, IIW certified by NIL, and authorized holder of the ASME S-stamp. Thermo-Electra stands ready to address your Thermocouple  and RTD sensor needs. Fast response, quality products, and superb engineering support are our hallmarks. ATEX and IECEx sensors for hazardous locations also with China Compulsory Certification (3C) for the Chinese market. We offer, together with more than 25 sales channels throughout the world, a reliable partner in production, with technical support and service.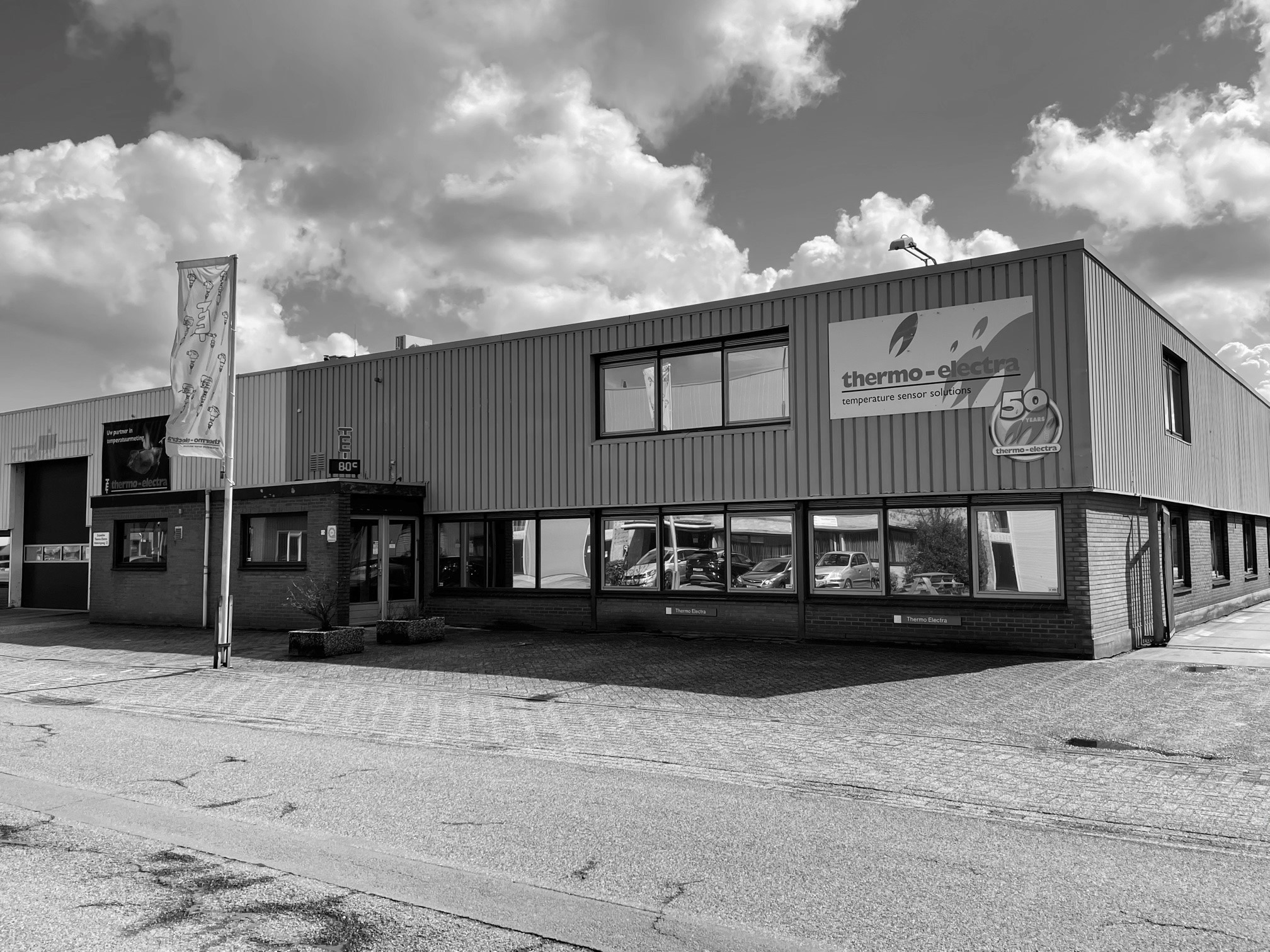 Find a
Distributor nearby
Hello,
Our team would love to help you out. Questions about the products? Let's make it about you.