Welcome to the world of
Thermo-Electra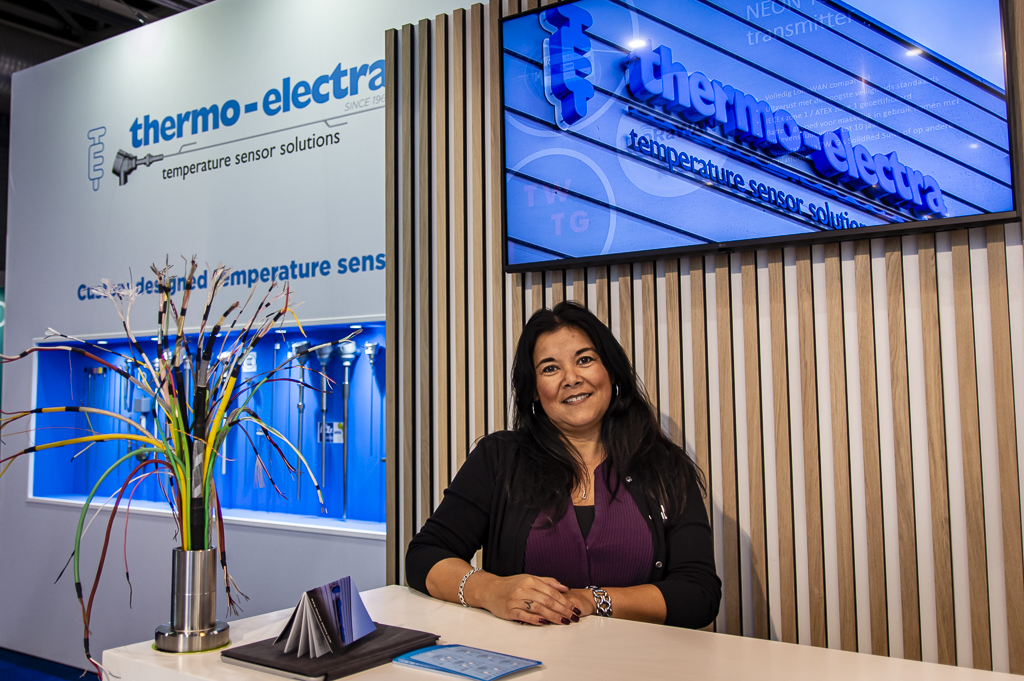 About Thermo-Electra
Established in 1962 Thermo-Electra is an independent Dutch manufacturing company specialized in designing and building thermocouple and Pt100 temperature sensors for all industries this includes food & beverage, chemicals, pharmaceuticals, glass, oil & gas, power boiler, R&D and paper milling applications. We offer custom designs to suit your exact needs. The sensors are made to Thermo-Electra exacting quality standards Dekra certified to ISO 9001:2015. Our welding work is EN3834 Part 2, IIW certified by NIL, and authorized holder of the ASME S-stamp. Thermo-Electra stands ready to address your Thermocouple  and RTD sensor needs. Fast response, quality products, and superb engineering support are our hallmarks. ATEX and IECEx sensors for hazardous locations also with China Compulsory Certification (3C) for the Chinese market. We offer, together with more than 25 sales channels throughout the world, a reliable partner in production, with technical support and service.
Our story
The beginning
Founded in 1962 in The Hague, The Netherlands Thermo-Electra started with the repair of analog meters from the glass and brick manufacturers in The Netherlands. After a couple of years the production of temperature sensors was added and soon the small business grew to 10 employees and the location became to small.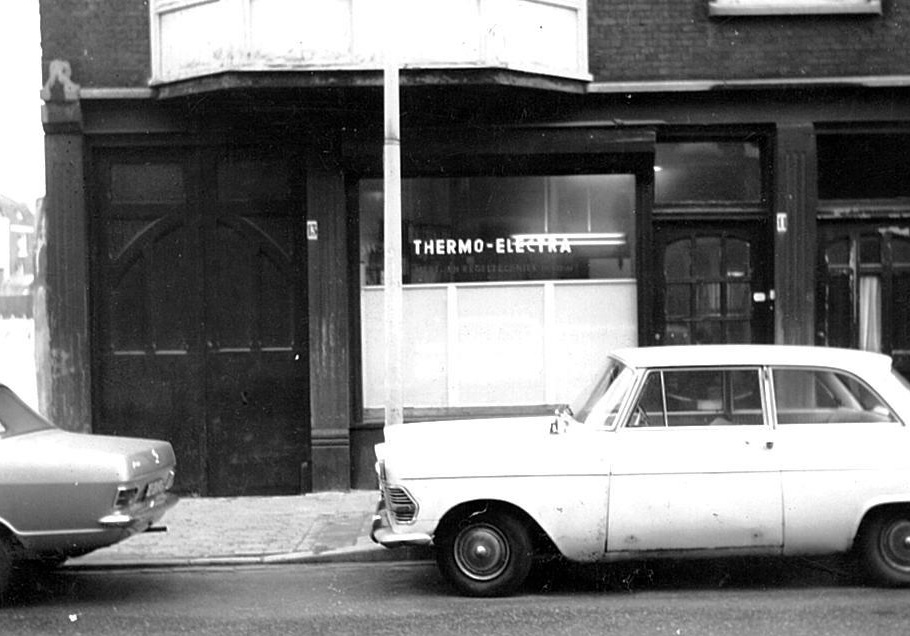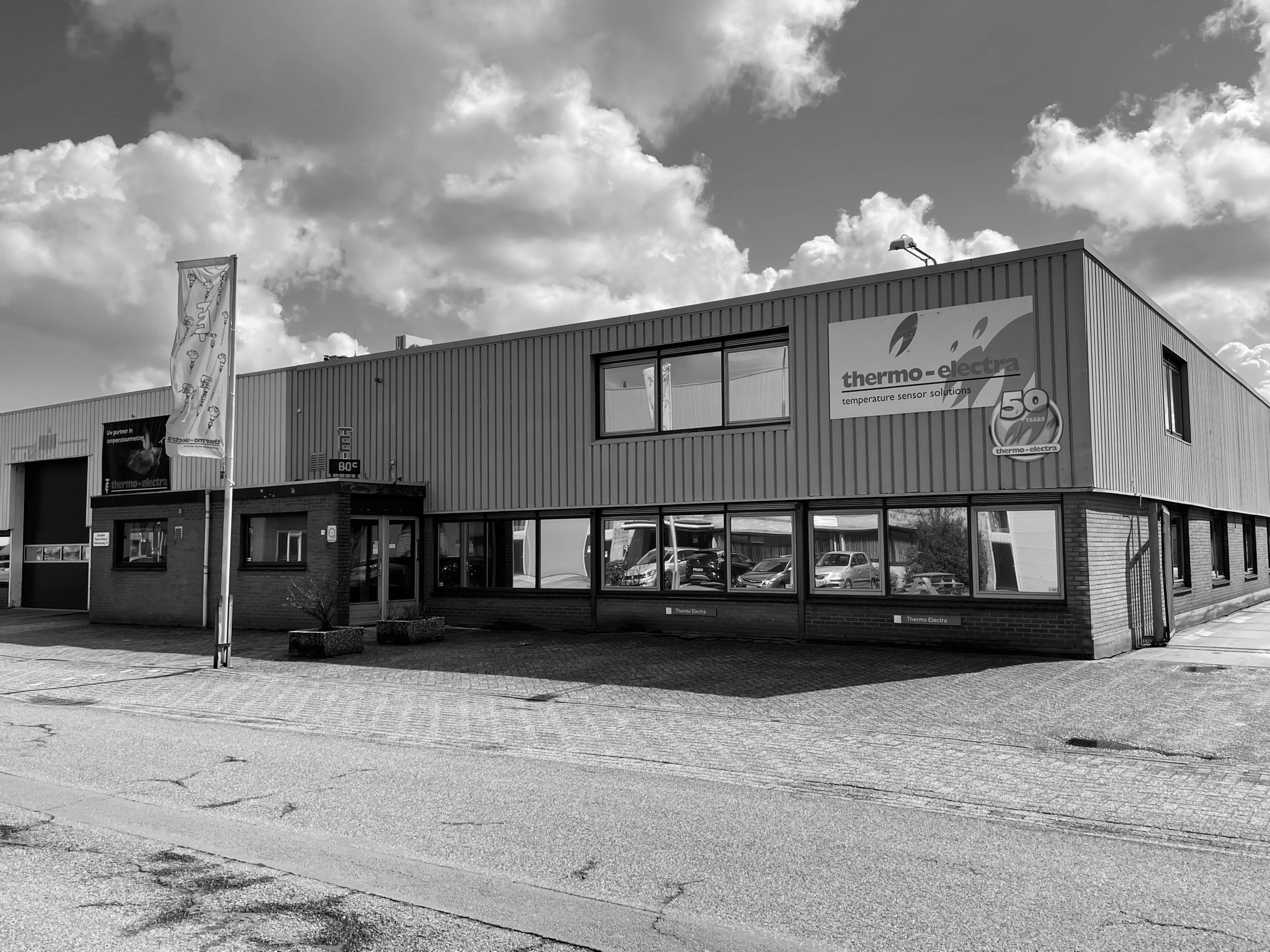 Our story
The present
In 1976 Thermo-Electra moved to a brand new location in Pijnacker, between Rotterdam and The Hague making it possible to grow even further. And grow we did, from 10 to 50 employees (2023) and during this time the original building was modified multiple times adding more space. More space meant larger temperature sensors, multipoint assemblies up to 36meters long were now possible! In this time not only the product porfolio grew but so did our quality certification. ISO9001, ASME, EN3834, Lloyds Register, ATEX and IECEx were obtained. In 2014 we added the neighbouring warehouse to our own building expanding our expedition and warehousing capacity.
Our story
The Future
In 2022, a total makeover of our building was realized to make it both more sustainable and future-proof, including the installation of 250 solar panels. With more than 60 years of experience in the development of temperature sensors, we continue to innovate in the market and provide the best possible support to our customers when it comes to their technical questions.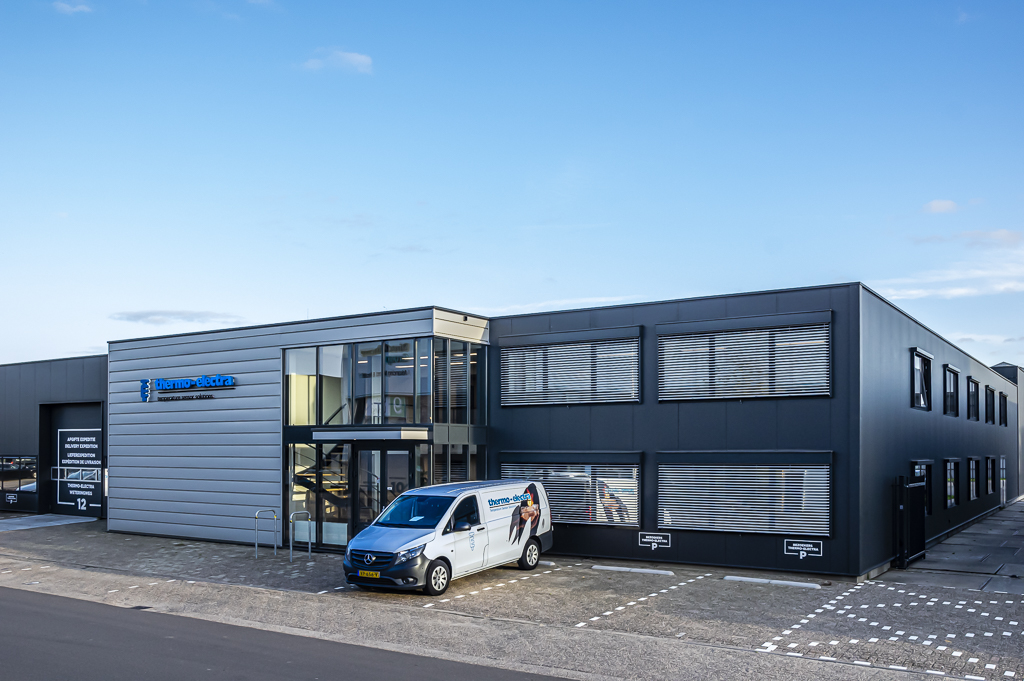 Get on board!
Why Thermo-Electra?